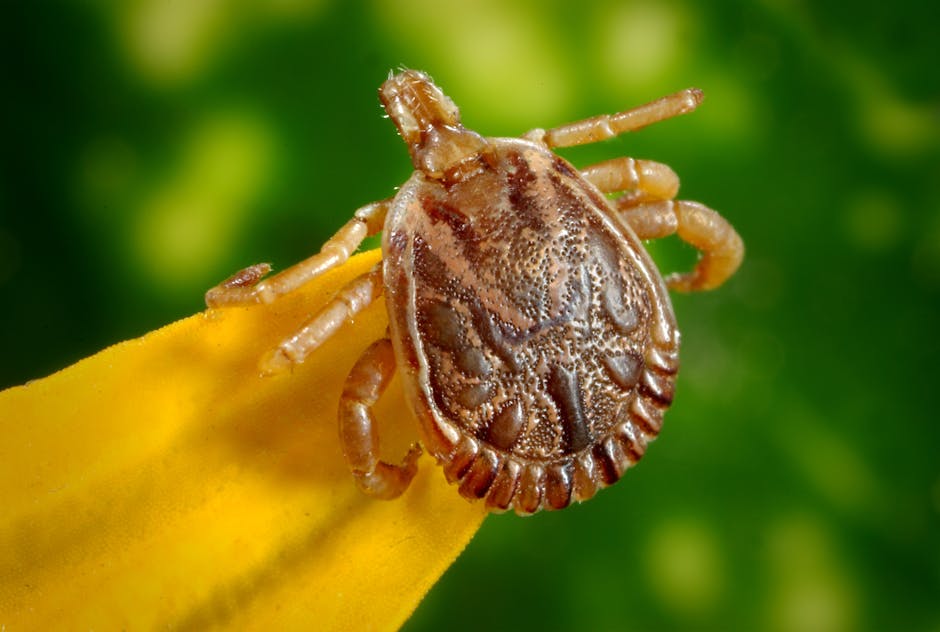 Be wary of those round brown insects you see, they could be ticks! Ticks can carry lyme disease, when infected affects the nervous system and the joints, and with no vaccine for the disease it's good to know some prevention. Symptoms are fever, rash, and arthritis. If you have seen a tick on you and are experiencing a fever please consult emergency care.
Prevention
May to September is the most active season for ticks. Perfectly timed for summer outings with the family or kids playing in the yard.
Ticks like wet, cool, shaded areas. Make your lawn an unlivable environment for the critters, by mowing your lawn, making it exposed. If you have kid toys outside make sure to leave them in the sun so no ticks lurk on them.  

Ticks live on and in the grass, strictly to the ground, so when outside its in your best interest to wear closed toe shoes, socks, and long pants.

Heavy bush near your house could house common rodents and wildlife that ticks feed off.

Remove species of plants that are known for ticks. Ex.

Japanese barberry

Always check your body for ticks after going in grass or highly wooded areas!
Removal
If you do find a tick on you, carefully remove with tweezers. Pull upward, do not twist or rip the tick off quickly, the mouth could still be stuck within your skin.
If the mouth is embedded in your skin try to remove with tweezers as well, if it is not pulled out put alcohol on the skin and wait for it to heal.
Once the tick is removed DO NOT crush in your fingers, flush it immediately. Crushing it can cause the diseases the tick is carrying to come into contact with your skin.
Remove the tick as soon as possible do not use other methods like heating up or using nail paint to remove the tick.
Stay safe and be careful this summer!
Here at PPCF we provide: lawn treatments, fertilization, pest control, and sprinkler repair; for the following cities: Miramar, Pembroke pines, Davie, Weston, Plantation, Sunrise, Tamarac, Coral Springs, and Parkland. If you need our services in your area call (954) 353-3781!